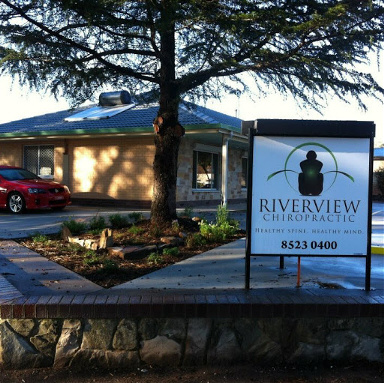 Welcome to Riverview Chiropractic
Chiropractic, Remedial Massage Therapy and Speech Pathology.
Riverview Chiropractic is a multidisciplinary, alternative health care clinic based in Gawler, South Australia. We pride ourselves on tailoring a treatment plan for you and your family's individual needs. 
With Chiropractic and Remedial Massage Therapy services available. We have also incorporated speech pathology into our clinic. We are well-equipped to attend to your needs. We work as a team of experienced, qualified in our field, health care practitioners to achieve the best possible outcome for you, our client.
Set in a fully renovated, modern environment, you will be welcomed to your first appointment with the practitioner of your choosing. Appropriate examination and treatment requirements will be discussed and implemented in a timely manner.
You may print out and complete your intake paperwork prior to your appointment for Chiropractic and Remedial Massage Therapy services. Or you may arrive approximately 10 minutes before your appointment time to complete the necessary paperwork.
Our friendly reception staff are here to help you. If you have any concerns regarding your care, please don't hesitate to speak with one of our staff who may better direct your enquiry.
Appointment availability: (May vary depending on bookings).
Monday – Wednesday, Friday     8am -12pm,    2pm – 6pm
Thursday                                     12pm – 8pm
Saturday                                       9am -12pm (fortnightly)
Closed public holidays.
Christmas Holiday Hours: Closed from December 25th 2021 – 4th January 2022.
To book an appointment please call us on (08) 8523 0400.